Sorry about the different look seems the website folks made some changes I am having to get figured out.  Thanks Ken for this weeks post remember you can go to Kens Corner above to see all his stuff.

Can y'all believe Christmas is heading toward us like a blown 396 cid with its gps locked and loaded on our fannies? Wow. The older I get the harder time I have wrapping my mind around it is almost the end of another year in our lives. The good part is people are great, life is beautiful, business is terrific, and we really do have it made. Heaven forbid should we still have to do business but the other three are lookin' perfect. The rest of this year is going to be busy if you want to get out and hit all the car events. Check out the list below.
December 15th – Saturday – St George Diesels Invites "YOU" to a "TOYS 4 TOTS TRUCK MEET" "Spool UP Give BACK!!" Location:1110 S Bluff St (The Old Ricardo's Restaurant – next to the "Rally Stop") Time: 12:00 pm to 5:00pm
December 15th – Saturday – Recurring Monthly Event – Iceberg Cruise-In/Show & Shine Organized by The Desert Rodders of Southern Utah 5 PM – 7 PM TOYS FOR TOTS Please bring unwrapped toy or donate cash – 200 East St. George Blvd. Flyer HERE
Tuesday Recurring Monthly Event – Gears, Grub & Mud at Peggy Sue's Diner Organized by The Over the Hill Gang of Virgin Valley 8 AM Mesquite Time – EVERYONE invited.
Wednesday "Hot Rod Hangout" Cracker Barrel Each Wednesday Year-around Hours Arrive any time after 8:30 AM
There is a lot of fun events planned we hope to see you there.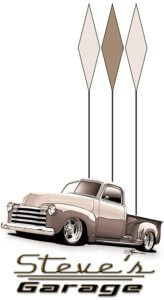 Get out there and support all you can have a great week.
Thanks Steve