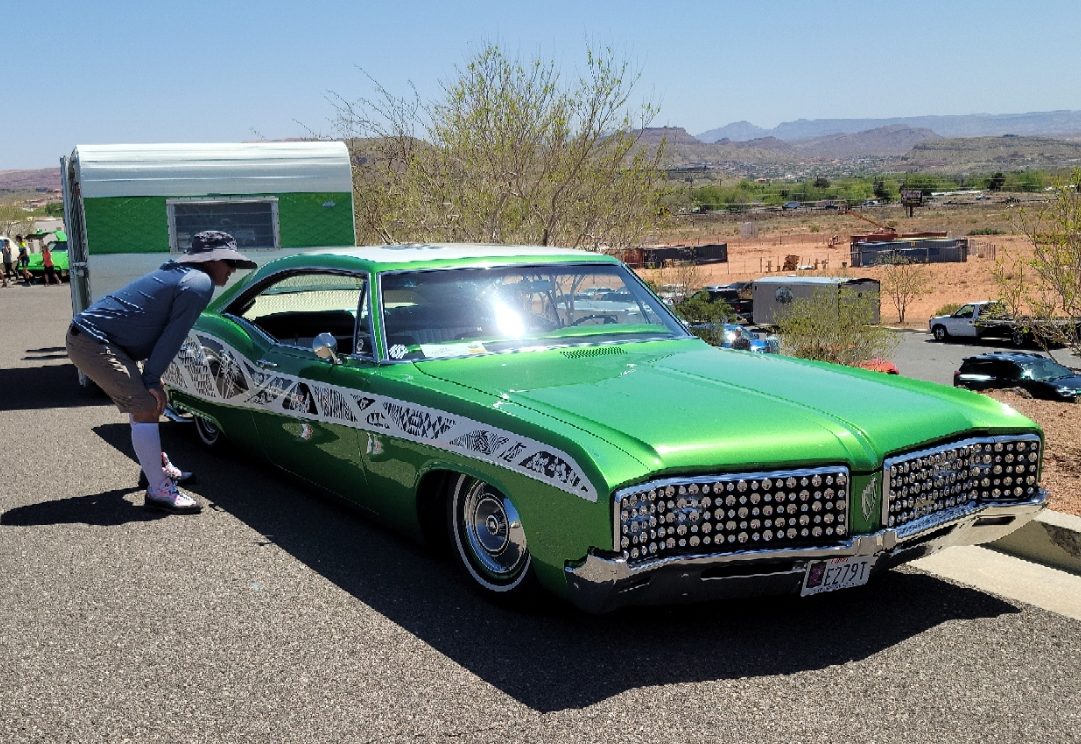 I had to to put Kyle Laumans green beast on our feature picture we were going to dinner last night and saw the clean up of what looked like someone hit the front of this beauty.
I hope everyone was OK, knowing Kyle he will have it up and going in no time. This car is an old school style build and if you don't love it you haven't really looked at it I see it on the road all the time. Him and his family have worked on used and enjoyed this car for years sorry to see it damaged brother.
Steve
Saturday

Tuacahn
Show and Shine

10 AM to 1 PM  Everyone is invited.
Saturday

Cotton Days – Parade

& Car Show

–  lineup 7:30am – 8:30 – Parade starts at 9am. to Nisson Park for Car Show.
Saturday

'Dixie Springs Rebels' Cars & Coffee

every Saturday morning from about 8:30 to 10:30 AM (weather permitting) at Dixie Springs Park.
Tuesday

 Recurring Monthly Event – 

Gears, Grub & Mud at 1880 Grill in Mesquite. 

 Organized by The Over the Hill Gang of Virgin Valley 8 AM Mesquite Time – EVERYONE invited. 

(remember time difference from MST)
Wednesday

 

"Hot Rod Hangout" Cracker Barrel

 Each Wednesday Year-around Hours Arrive any time after 8:30 AM.
There is a lot of fun events planned we hope to see you there.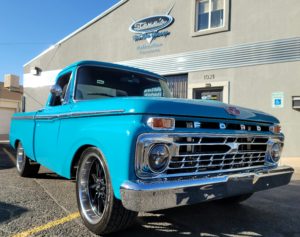 Get out there and support all you can have a great week.
Thanks Steve