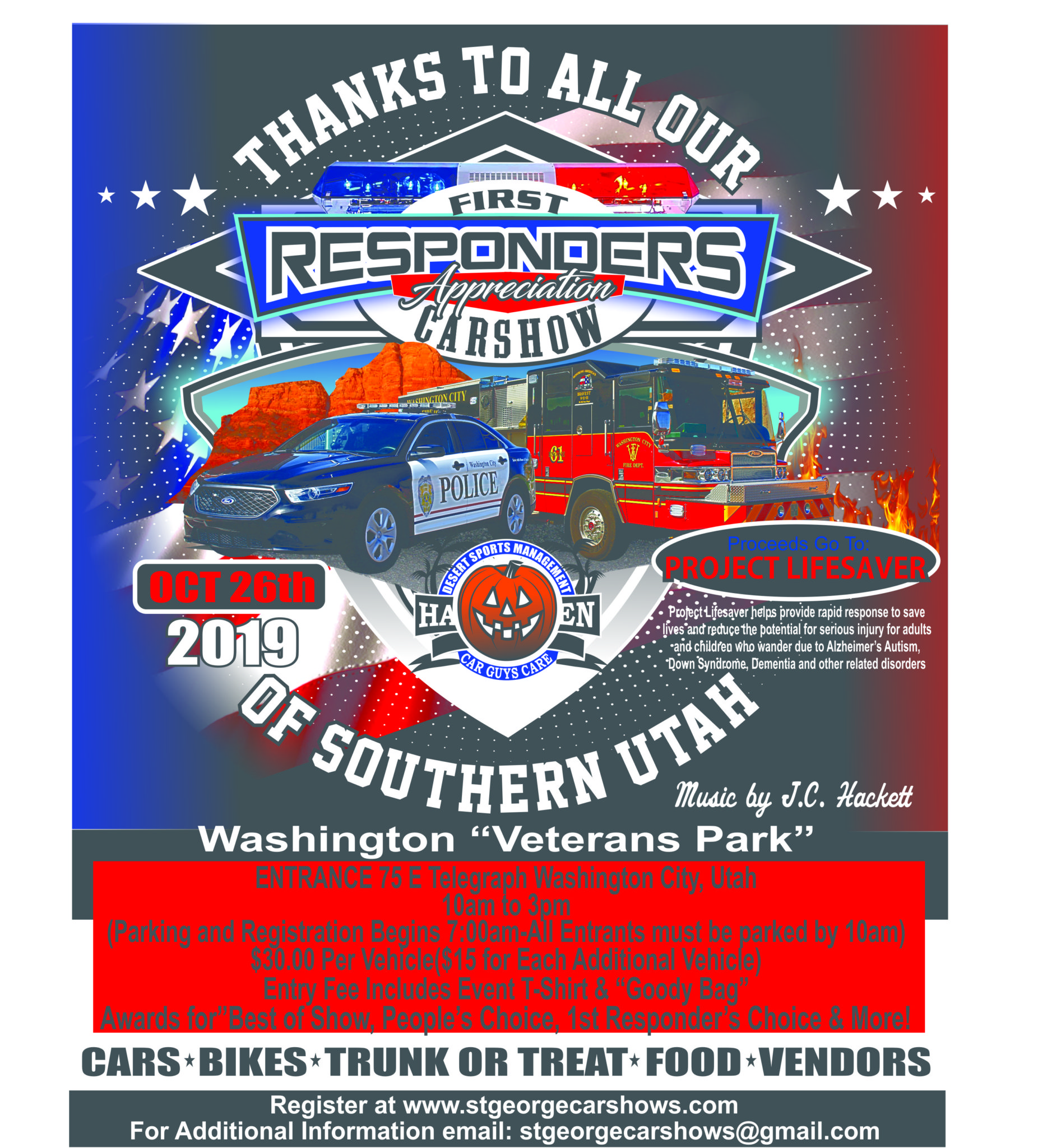 Tuesday

 Recurring Monthly Event – 

Gears, Grub & Mud at 1880 Grill in Mesquite. 

 Organized by The Over the Hill Gang of Virgin Valley 8 AM Mesquite Time – EVERYONE invited. 

(remember time difference from MST)
Wednesday

 

"Hot Rod Hangout" Cracker Barrel

 Each Wednesday Year-around Hours Arrive any time after 8:30 AM.
Wednesday

VJ's Cruise Nite Mesquite

– 6 pm until whenever. This will be a regular event – located at 551 Mesquite Blvd. – Sponsored by the UPS Store & Auto Zone. (remember time difference from MST)
Thursday

Pork Belly's St George Cruise-in

/ Show & Shine 6 Pm See Flyer Click Here
Saturday

1st Responders Car Show.  The count down  for The 1st Responders Appreciation Car Show has begun. Oct 26th the top classic and sports cars in the county get together and raise money for Project Lifesaver. Come and show your appreciation  to your favorite 1st Responder!!! Check out the video HERE
Also at 1st Responders So Utah All Gen's Camaro Club is hosting "Race A Cop" Hot Wheels Racing at the 1st Responders' Car Show on Oct 26th. Bring your own car or purchase one at the show. Local Police Officers and Firefighters will there to take on ALL Challengers!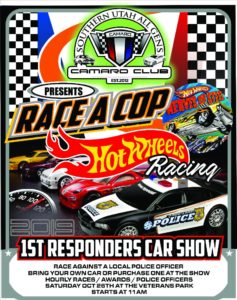 Saturday

 Recurring Monthly Event – Car Guys Care 

Burger 

Cruise – Cruise-In 4th Saturday 6 PM – 8

 PM

 held in the parking lot of 

Freddy

's Steakburgers Located just to the North of Costco St. George – For information contact Shane Dastrup CarGuysCare@gmail.com  435-619-9770. For more info click here
There is a lot of fun events planned we hope to see you there.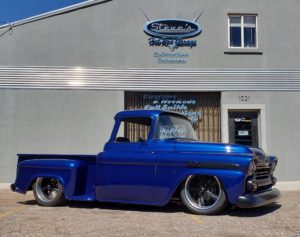 Get out there and support all you can have a great week.
Thanks Steve