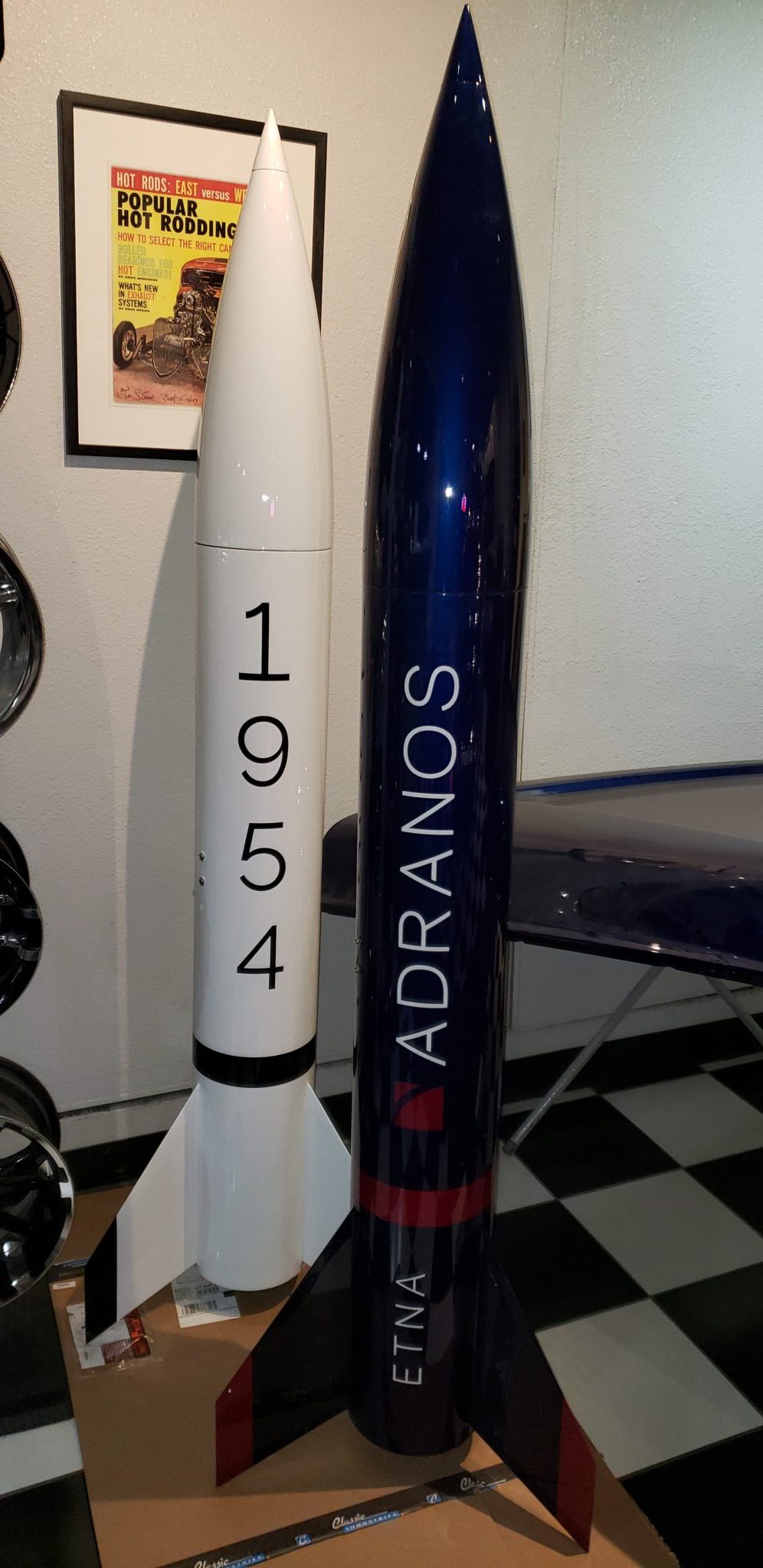 So A Rocket Scientist Comes In To A Hot Rod Shop

and wants a

bitchin paint job

on his Hot Rods, I mean rockets. We are honored to be chosen to be a part of this groundbreaking new rocket fuel they have developed. We will be in the Nevada desert on a dry lake bed with special FAA approval this weekend to see 2 of our paint jobs and cutting edge new rocket fuel launched to the edge of space. They expect them to to reach

Mach 1

not the car but the speed of sound and travel about mile up. Be recovered by parachute and shot up again.
It will literally be a drag race straight up with the fuel developed in the 50s against the the new
Adranos

fuel. Then hopefully they make it back to earth undamaged and we make it back to St George for the Iceberg get together. Props to my team in the

paint shop

Wes, Clint and Tatianna

for making these things lazer straight and beautiful like everything you do good job. There will be a whole film crew so we will have photos and video a plenty. You know we really are just a bunch of kids with cool toys. Have a blast and enjoy the first little bit of good weather.   Steve
Friday And Saturday

March 15th – 17th –

Goodguys 10th Spring Nationals

– WestWorld of Scottsdale 16601 North Pima Road, Scottsdale, AZ 85260
Saturday

 – Recurring Monthly Event – 

Iceberg Cruise-In/Show & Shine

 Organized by The Desert Rodders of Southern Utah 5 PM – 7 PM – 200 East St. George Blvd. Flyer HERE
Tuesday

 Recurring Monthly Event – 

Gears, Grub & Mud at Peggy Sue's Diner

 Organized by The Over the Hill Gang of Virgin Valley 8 AM Mesquite Time – EVERYONE invited.
Wednesday

 

"Hot Rod Hangout" Cracker Barrel

 Each Wednesday Year-around Hours Arrive any time after 8:30 AM.
There is a lot of fun events planned we hope to see you there.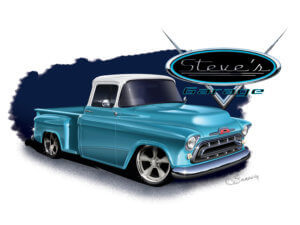 Get out there and support all you can have a great week.
Thanks Steve