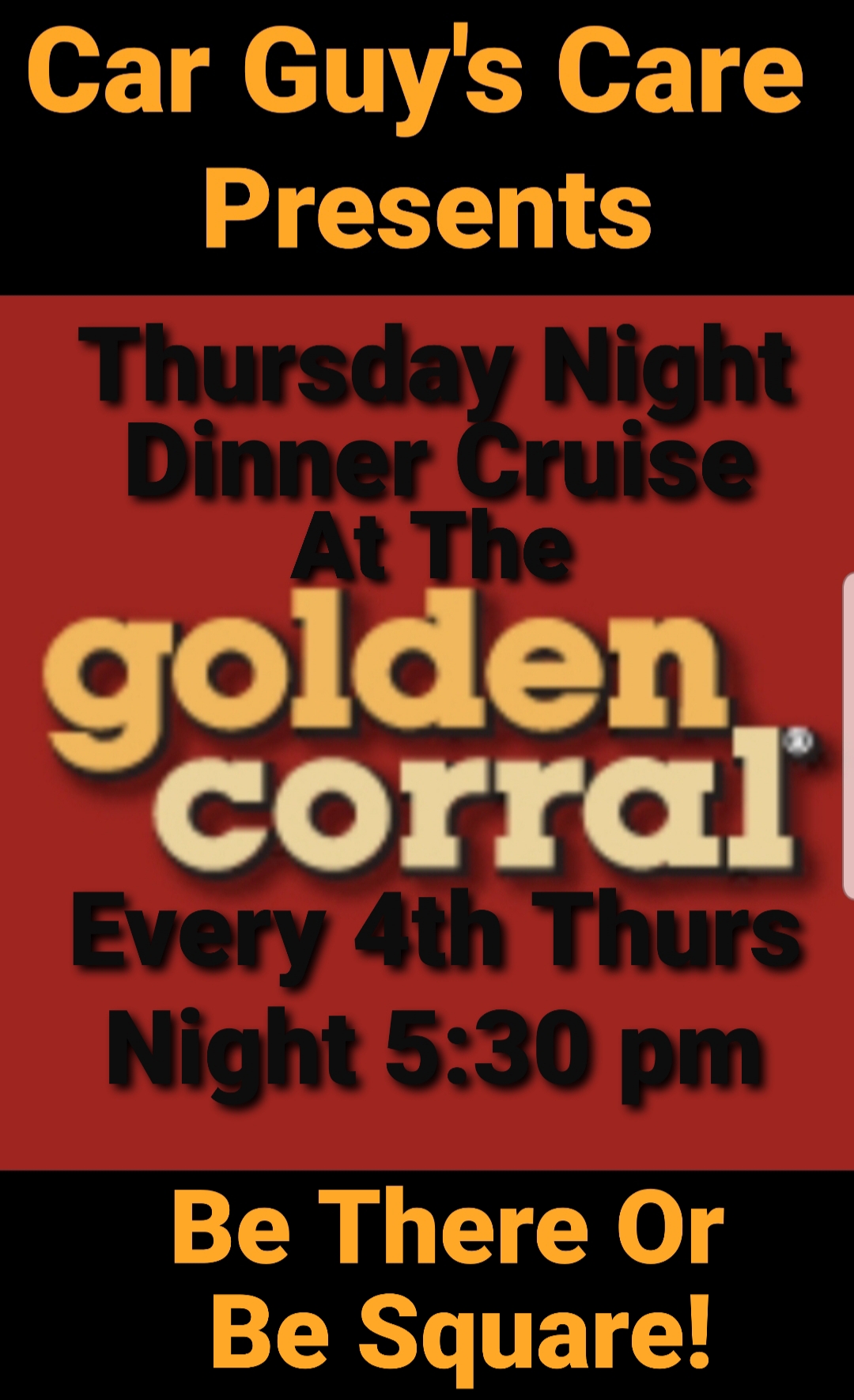 Hey all, Shane & The Car Guys folks and the People at Golden Corral have put together a recurring monthly event for Thursday evening. Everyone welcome so give it a go. Looks like fun.
Thursday

Golden Corral Dinner Cruise

To all Car Guy's and Gals $5.00 discount per person (max 2 people) for dinner. Shane Dastrup Car Guy's Care Coordinator.
There is a lot of fun events planned we hope to see you there.
Get out there and support all you can have a great week.
Thanks Steve