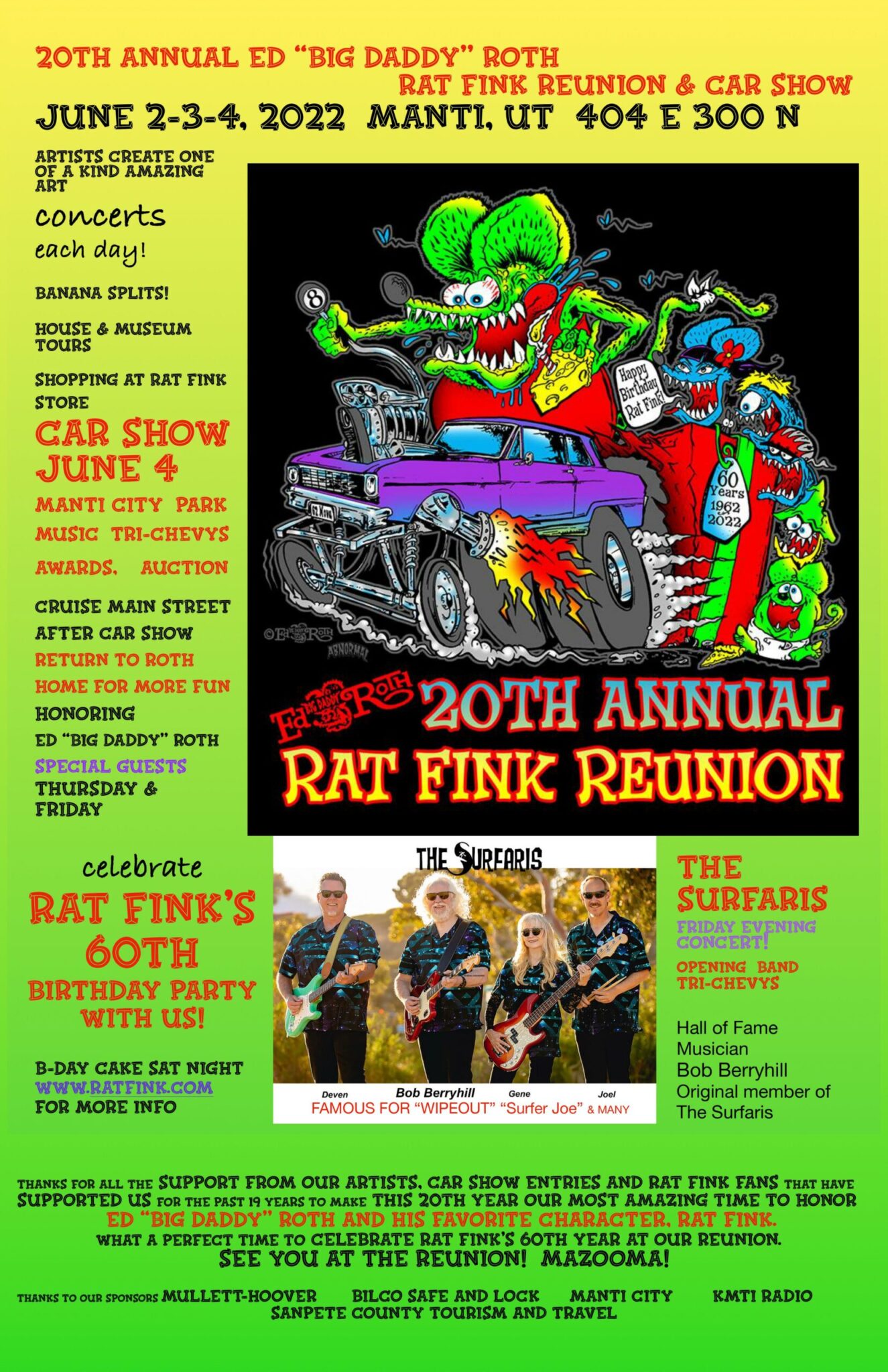 Thursday

 – Recurring Monthly Event – First Thursday – Over the Hill Gang of Virgin Valley –

1880 

Grille in Mesquite, NV

 – 1499, Falcon Ridge Pkwy, Mesquite, NV 5 PM – 7 PM Mesquite Time Everyone is welcome for Cruise-In/Show & Shine/Dinner.
Saturday

 
The Car Guy's Care Cars And Coffee

Saturday morning cruise is back and better than ever with our new partner Beau's Car Quest Auto Parts, this will be a monthly event every 1st Saturday year round starting at 9:00am. Refreshments will be provided by Beau's!
Saturday

Rat Fink Reunion

We gather once a year to celebrate the life works and talents of Ed "Big Daddy" Roth. Several Awesome Artists attend the Rat Fink Reunion and share their talents with Car Show Awards, 5K Fun Run Awards and Auction pieces. Come watch the artists at work. Have them create your dream designs. They Airbrush and Pinstripe on everything! We welcome everyone that has a love for the creations and talents of our "BIG DADDY". Website link
There is a lot of fun events planned we hope to see you there.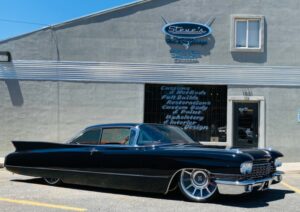 Get out there and support all you can have a great week.
Thanks Steve