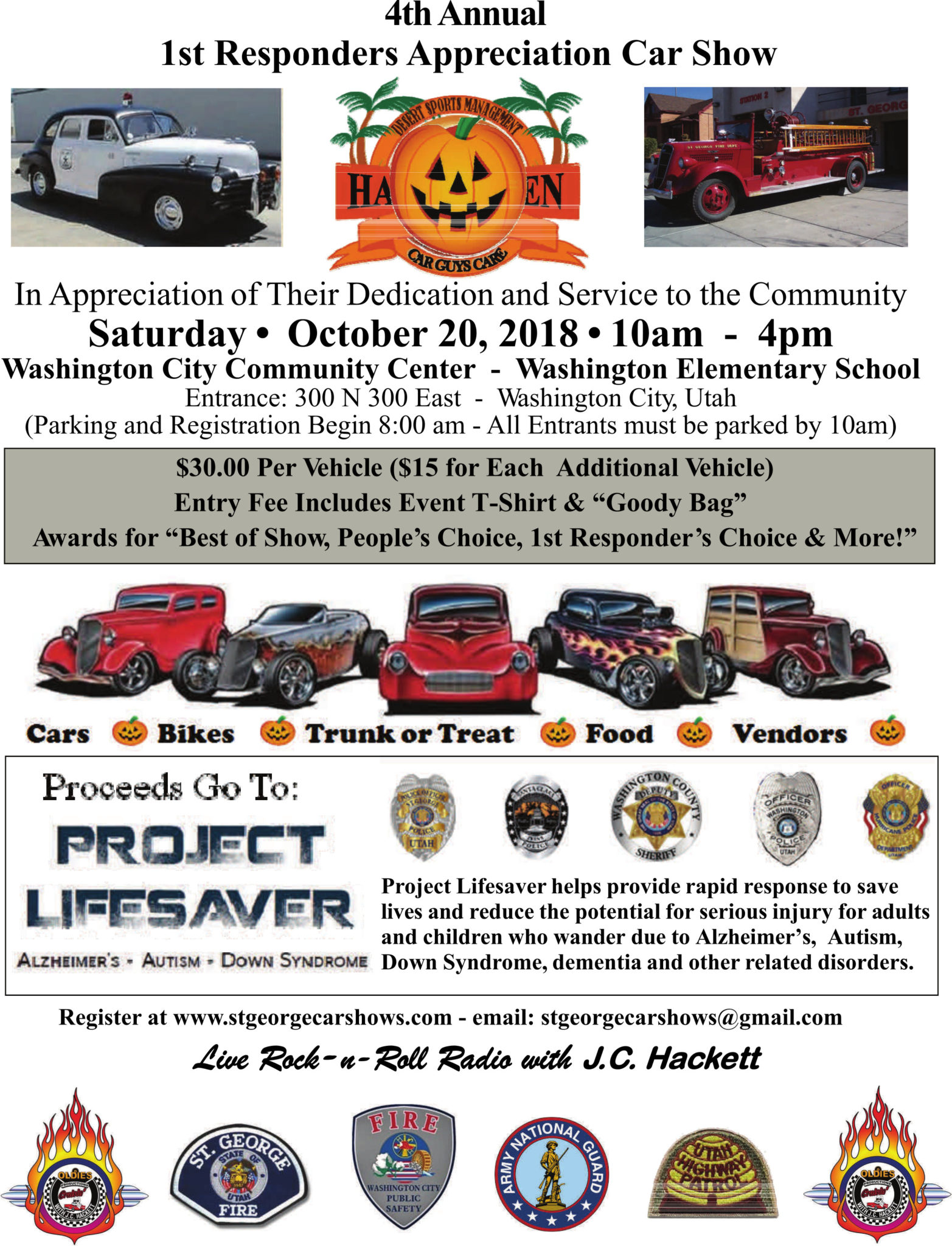 The main Collector Car highlight for the next weekend in this region will be the Car Guys Care 1st Responders Appreciation Car Show in Washington City.

Click right HEREto check out the flyer. You may also visit Car Entry Form  for the registration form.

JC Hackett everyone's favorite DJ for car shows will be coming all the way down from the frigid north to provide some great music and act as the main center for all the action. Desert Sports Management and Darren Nuttall has put a lot of work into this 

fundraiser.
This weekend could be about the busiest weekend this area has ever seen and more than enough for anyone. Get Up, Get Out, and Get Busy doing all you can as we oldies are runnin' out of time faster than a firecracker.
Hit this link →

For Kens page 

http://www.myatrium.com/car-show-updated-10-14-18/    to get a listing of more events down the road for the next couple of months and some flyers as well.
Or Hit this link for the

Desert Cruzin Calendar

  (Click Here)
Oct 20 Saturday 

In Appreciation of their dedication to service to the community. 

Car Guys Care 1st Responders Appreciation Car Show in Washington City 

This show always turns out great last year was fantastic and this one should be even better. Click Here for online form.  Click here for entry form.  2018 Car Entry Form.
Oct 20 Saturday 

3rd Annual BBQ Fundraiser at Zion Harley Davidson. The BBQ fundraiser at Zion Harley Davidson will get us much, much closer. To our goal. Wreaths Across America in Dec 2018.  Donations always appreciated. 

CLICK HERE

 for more info.
Oct 20 Saturday

 6 PM to 8 PM.  

Desert Rodders Iceberg Drive In Show & Shine

 200 East St George Blvd.  

C

LICK HERE for more info.
There is a lot of fun events planned for the Fall we hope to see you there.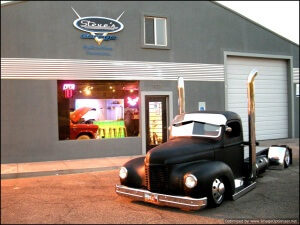 Get out there and support all you can have a great week.
Thanks Steve