Here we go in to one of the best times of year Fall in

St George

. It also brings a lot of good car shows almost more than we can all do. So pick the ones you can do and enjoy. We have the
Red Rocks car show

this weekend along with the

FLOG FEST With Hot Rod Alley

both very good shows.  Then of course all our regular events. Then this last week they had the

Super Run

in Mesquite I think the rain may have affected it,when I went it looked a bit smaller than years past. Have a great week.
Tuesday

 Recurring Monthly Event – 

Gears, Grub & Mud at 1880 Grill in Mesquite. 

 Organized by The Over the Hill Gang of Virgin Valley 8 AM Mesquite Time – EVERYONE invited. 

(remember time difference from MST)
Wednesday

 

"Hot Rod Hangout" Cracker Barrel

 Each Wednesday Year-around Hours Arrive any time after 8:30 AM.
Thursday

Golden Corral Dinner Cruise To all Car Guy's and Gals $5.00 discount per person (max 2 people) for dinner. Shane Dastrup
Saturday

'Dixie Springs Rebels'

 Cars & Coffee

 every Saturday morning from about 7:30 to 9:30 AM (weather permitting) at Dixie Springs Park
(Below Sand Hollow main dam).
Saturday

FLOG FEST WITH Hot Rod Alley

. We have been trying to get many of these groups together. I have gone to this event before and its really cool the big 4 wheelers may or may not be your cup of tea but we are all car or truck people lets open our horizons and check this stuff out. And the best part they have tried to accommodate everyone the trucks will be indoors and there will be a place for Hot Rods indoors as well and for the folks that like to leave early they will even have an area for you so you can. So come check it out.
Saturday

RED ROCKS CAR SHOW – in Santa Clara. Let's get those Registrations into Murray ASAP. (See attached for all the information) LOOKS LIKE FUN AS ALWAYS
There is a lot of fun events planned we hope to see you there.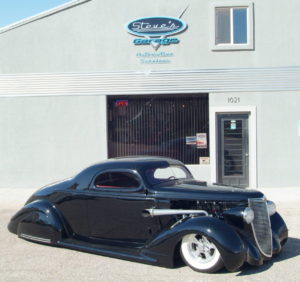 Get out there and support all you can have a great week.
Thanks Steve