Right now the Roths Rat Fink Reunion is going on through Saturday. You could start your day with Cars and Coffee then off to the Rat Fink Reunion and back for the Monster truck show.
Thursday, Friday & Saturday

16TH Annual ED "BIG DADDY" ROTH'S RAT FINK REUNION

. Ilene Roth and family carry on the legacy of Ed "Bid Daddy" Roth, visiting shows and events across the US. Here you will find a schedule of upcoming Finkster events, such as The Annual Rat Fink Reunion and the annual Rat Fink Car Show. All of the proceeds from our annual Finkster reunions are donated to Manti City Park Restoration. CLICK HERE to go to the reunion site.
Saturday

 

Cars & Coffee @ Perks on Sunset

. 9 AM 1st Saturday each month. Friends, Fumes and fun. See the flyer. CLICK HERE for more info.
Saturday

 

Monster Truck Hysteria

The show is on Saturday, June 2 out at Legacy Park which is the arena at the Washington County Fairgrounds. Gates open at 5:00. Pit Party at 5:30 and the show will start at 7. Monster trucks will compete in three different events, including a freestyle event. We'll have a UTV race and a monster truck ride bus for kids of all ages to go for a ride. CLICK HERE for more info.
There is a lot of fun events planned for the summer we hope to see you there.
This site brought to you by: Steve's Hot Rod Garage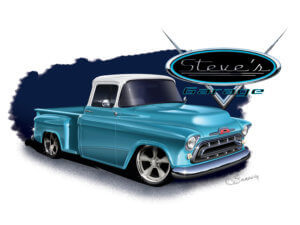 So get out there and support all you can have a great week. Thanks Steve