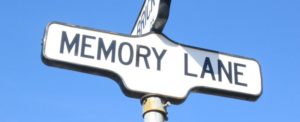 This is a compilation of photos sent in from our members or taken by us at various events around the area. If you have some you would like to share just send them in to desertcruzin@gmail.com in multiple emails if you need to. You don't need to reduce the size or anything we will take care of all that for you.
Remember your pictures can be from anywhere its always fun to see car shows and events from other areas.
Thanks Steve
---
Mesquite Motor Mania Car Show Jan 2019
Here is a link from Warren Willis of pictures he shot at the Mesquite Motor Mania Car Show Thanks Warren great job.
---
Car Guys Care 1st Responders Appreciation Car Show
There is a lot of pictures give it a minute to load
---
Swiss Days Car Show
---
Iceberg 9/15/2018
---
Steel Yard 2018
---
Peach Days 2018
---
Enterprise Corn Fest 2018
---
Brian Head Car Show 2018
---
Hot August Nights 2018
---
Edsel Convention 2018
---
Rat Fink Reunion 2018  Submitted by Rob Brimhall 2018
---
13 th Annual Rockin N The Red Rocks 2018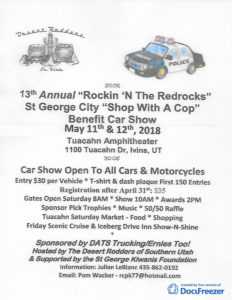 ---
1st Annual Dixie Tech Hoodstock 2018
---