If you would like to list a car on here send Your full description of the car along with photos and your contact info to desertcruzin@gmail.com and I will get it on for you .

Please notify me if your car sells so I can take down to make room for someone else. All listings will be for 2 months from the date in the bottom left of your listing it can be renewed by email before the expiration date. I don't endorse any of the ads on here just because it's on here on the internet doesn't make it good. So don't be fool it should always be

BUYER BEWARE

never buy anything without checking it out

IN PERSON

. Remember some people are better at photography than they are with honesty.   

FYI Steve's Hot Rod Garage offers a car inspection service.
---
2009 Mustang GT California Special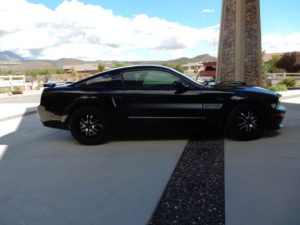 Exceptionally clean and professionally maintained 2009 Mustang GT California Special. California Special was a limited-edition production of this Mustang. This Mustang features air scoops on the and side panels with trunk spoiler. This car has custom graphics that make the ebony black exterior pop. This Mustang has custom aftermarket wheels that set off the beautiful factory production design and paint scheme. The original tires and wheels are also included in this sale along with the new tires and wheels that are on the car now. The car has a professionally installed lowering kit that compliments Fords already great handling built into the Mustang.
The interior features 2 tone leather 6-way adjustable heated seats. The interior is immaculate and includes illuminated cup holders, tilt heated steering wheel, new dash cover, custom Mustang floor mats, cruise control and a list of options only available on the California Special and make this car a stand out in the Mustang community.
The engine is a 4.6 liter 320 HP V8 that gives great performance with acceptable fuel mileage. The fresh air intake and Magnaflow exhaust system gives the car a very throaty sound and enhanced performance. The transmission is a factory installed stock automatic designed for this generation of Mustang to give optimal performance and fuel economy. The engine compartment has many billet aluminum add on items to enhance appearance and the car its own personal touch. This Mustang was originally purchase and primarily driven in St. George, Utah. The car has been maintained and serviced to factory specifications by the selling dealer in St. George.
The car has ice cold A/C.
The car also comes with a car cover.
This Mustang has 50,875 miles on the odometer and is in excellent condition.
Asking $18,000.
Email or Text Jim Tennell:  jten1947@gmail.com   435-669-1110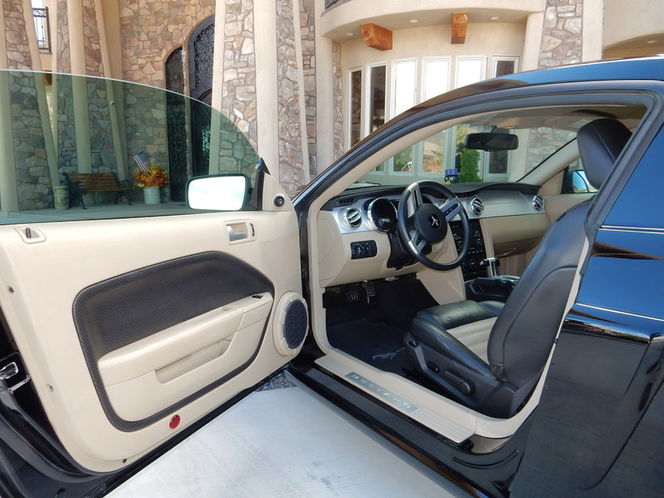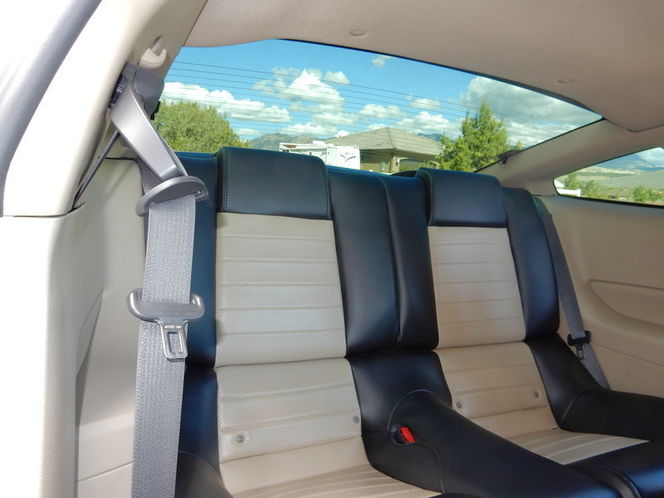 ---
2016 Corvette
Here's a beautiful 2016 Corvette for sale.  Call Jim Kearse at  421-901-9174.
Below are 4 pictures of my 2016 1LT Corvette Coupe with automatic transmission and 16,000 miles. 
On Wed, Aug 29, 2018 at 4:05 PM STEVE UNDERDAHL <sunderdahl@yahoo.com> put the top up.  Steve
On Wednesday, August 29, 2018, 2:35:37 PM MST, Jim Kearse <jimekearse@gmail.com> wrote:
Steve, this is Jim Kearse with Color Country Corvettes in St. George. I have decided it is time to get a convertible, so I am putting my 2016 Corvette Coupe up for sale. Would it be possible for me to communicate this to your membership? If so, please advise.
Thanks in advance for your help! Jim Kearse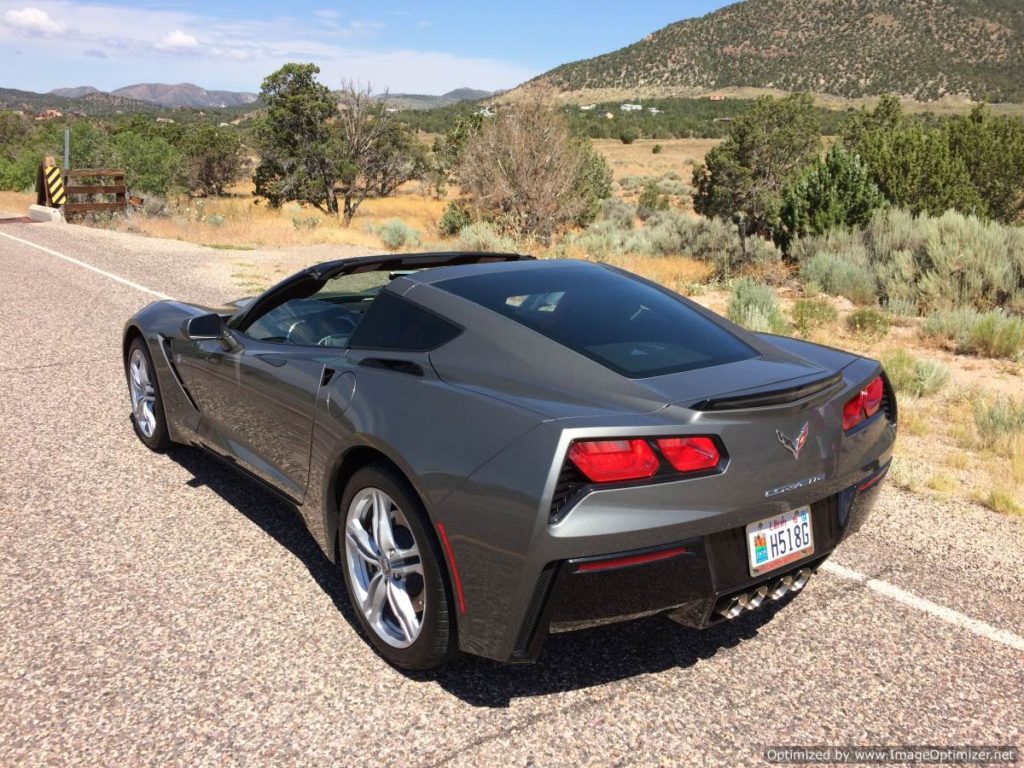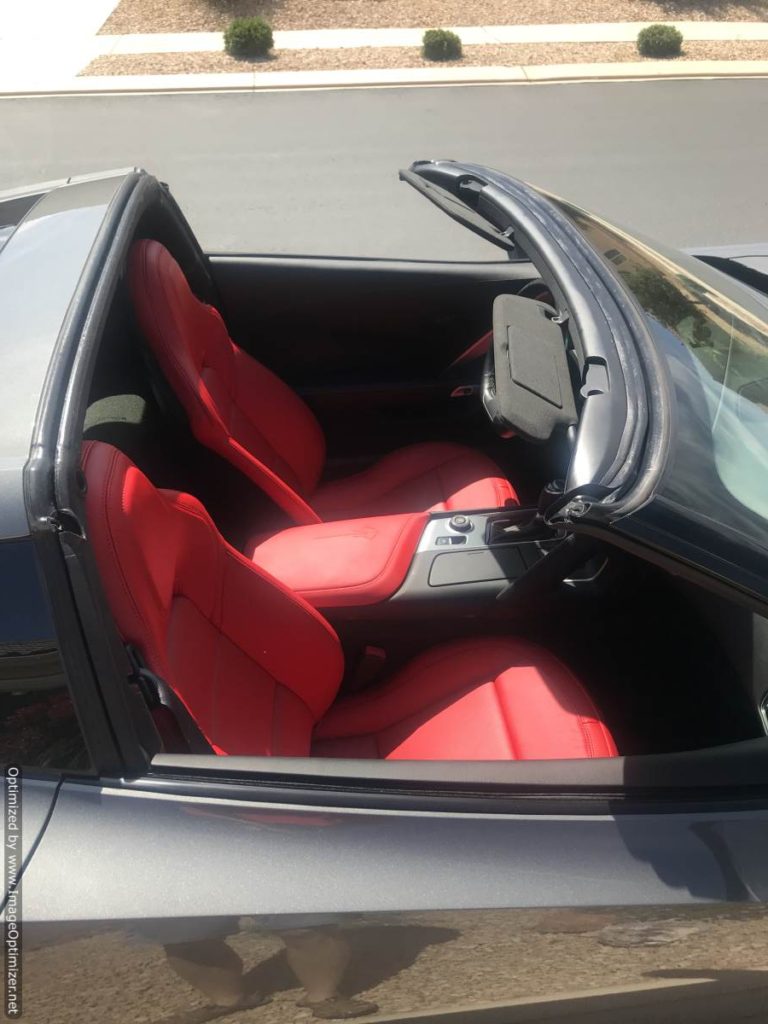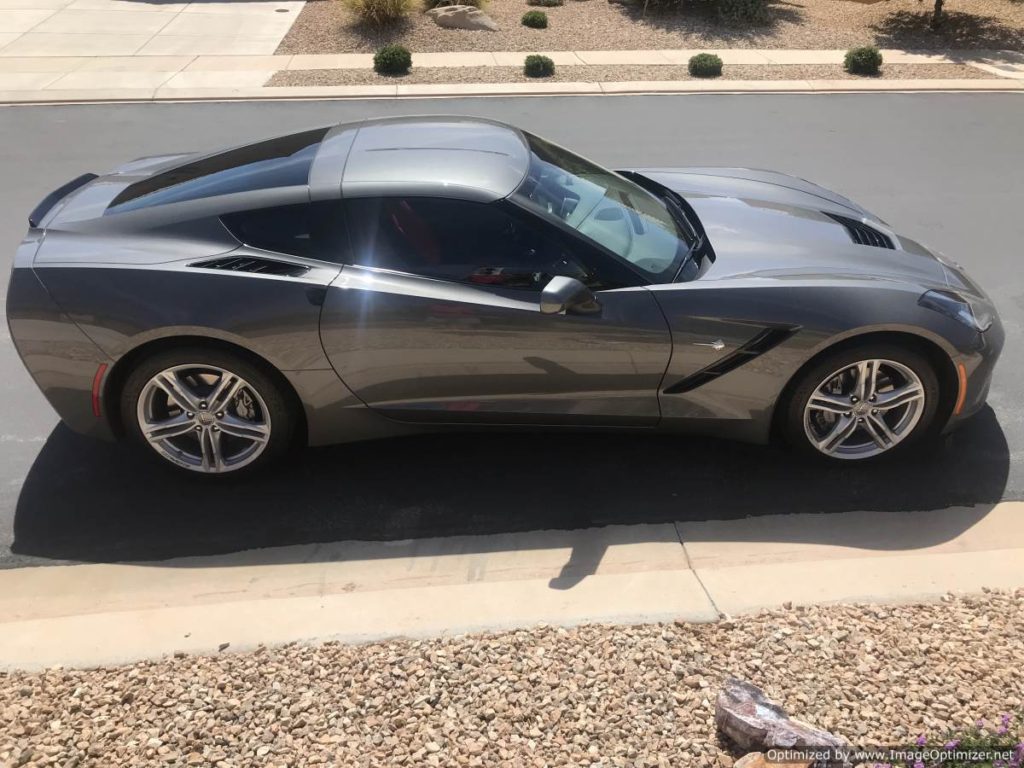 ---
1952 Chrysler New Yorker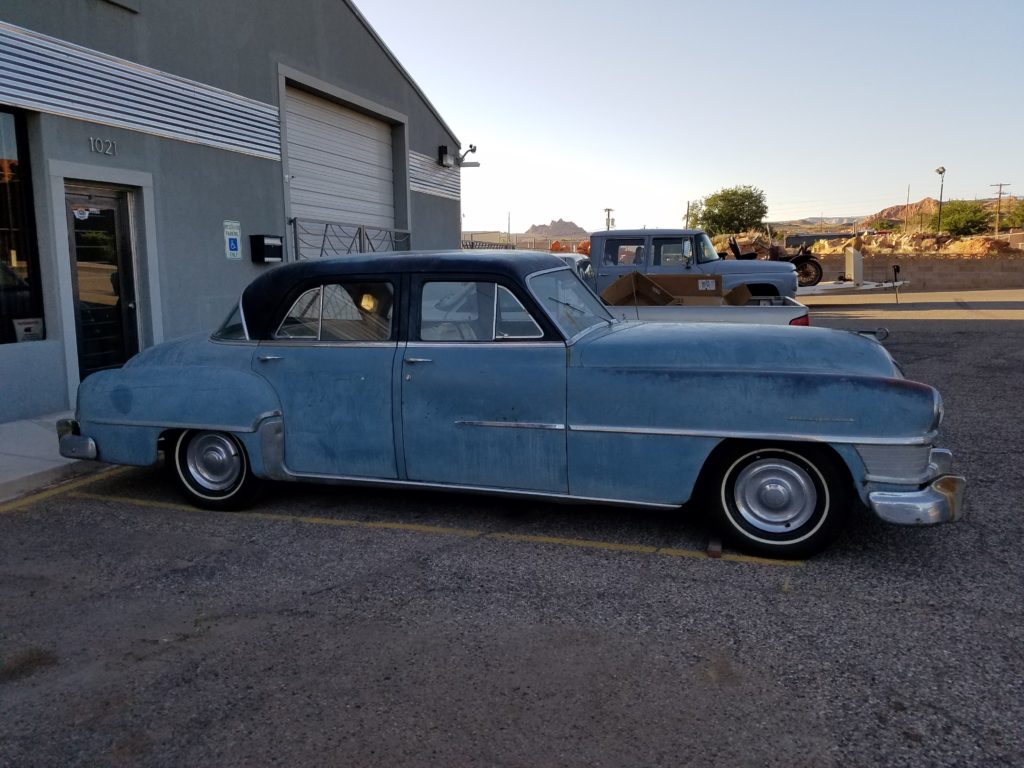 1952 Chrysler New Yorker

This car is virtually rust free and straight with all the trim. The interior is a mess but everything is there and works  it has the Hemi motor and runs pretty good.

$5000

Call 435-313-2200
9/1/18
---