Calendar

Havoc @ BRIO
April 10 @ 10:00 AM

-

3:00 PM

MDT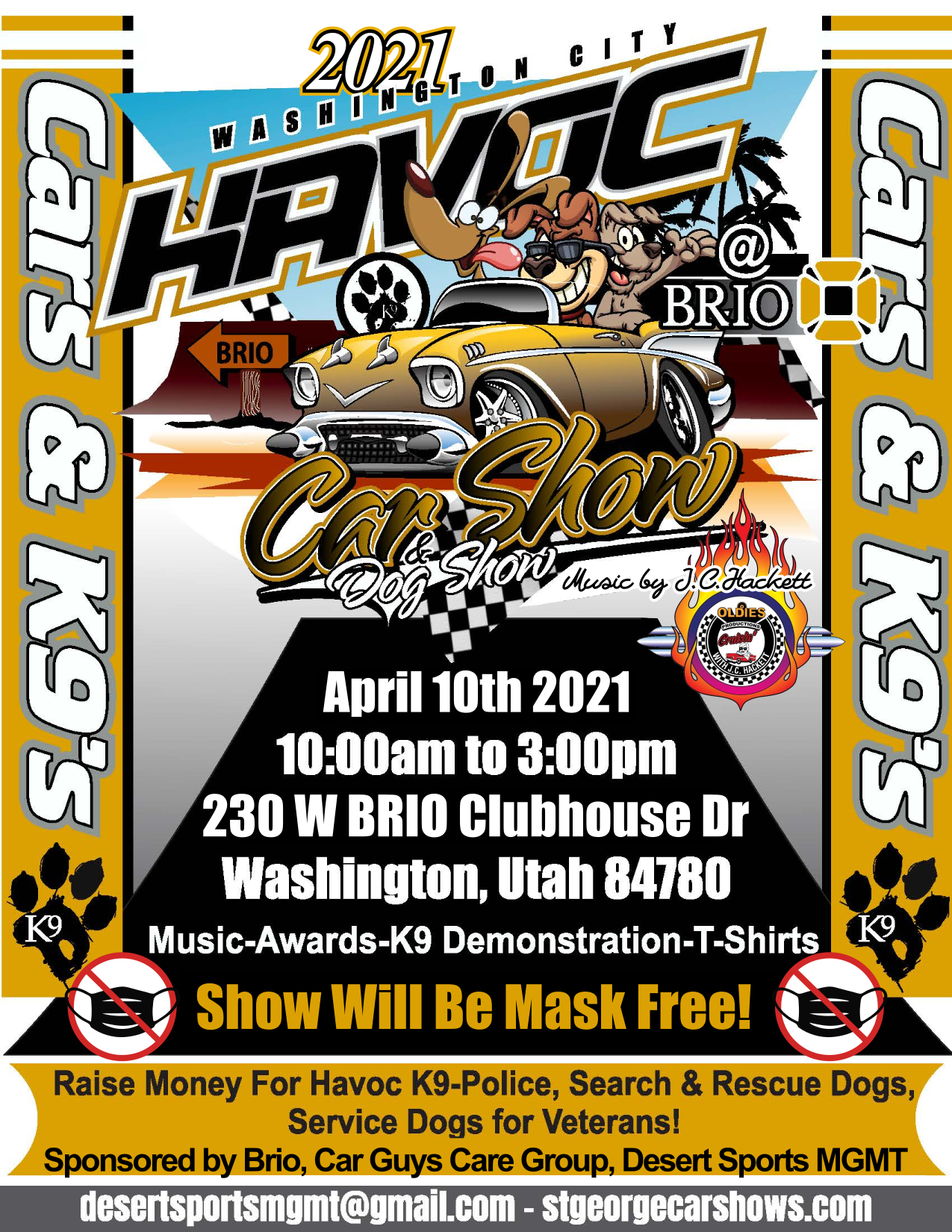 Raise money for Havoc K9-Police, Search & Rescue Dogs and Service Dogs for veterans!
This show is sponsored by BRIO, Car Guys Care Group, Desert Sports MGMT.
Havoc@Brio 230 W Brio Clubhouse Dr, Washington, UT 84780.
Havoc@Brio is a non-profit program founded in 2011 that has been raising and training police dogs throughout the State of Utah. Puppies are placed in volunteer homes for approximately one year and taught basic obedience, foundational scent detection, and apprehension techniques. Here they are positively exposed and socialized to many aspects of life.
After a year's time, the puppies are donated to deserving police departments. Training for these dogs start at a cost between $5,000 and $15,000. Without our help, the K9 program may not exist and the public loses out on a valuable asset to the safety of our community. In 2017, Havoc K9 program has successfully donated 17 fully trained and certified working K9's to local and federal law enforcement agencies, fire departments, and search and rescue teams.