After a couple letters I thought I better clarify what I do here. For those that dont understand. We are an information service if you have an event you want displayed here get me all the info at

desertcruzin@gmail.com.

We are not the people putting on these events we are helping to inform people of the events.

AS FAR AS COVID-19 INFO AND THE IMPACT ON ANY OF THESE EVENTS CONTACT THE EVENT COORDINATOR . IF YOU WANT INFO ON COVID-19 HERE IS THE UTAH.GOV LINK. https://coronavirus.utah.gov/ I MAKE NO RECOMMENDATIONS EITHER WAY MASK, NO MASK USE THE UTAH STATE INFO AND DO WHAT'S RIGHT FOR YOU WHAT IS REQUIRED.
If you want to talk about politics, Covid 19 (china) virus, or why we should wear masks or burn down or destroy our businesses or cities. Go to Facebook, Instagram or Twitter or any other highly intellectual forums and lose your mind there. I have ZERO interest in it here.
This is a service for those of us who love cars, things involving cars, and the people who love their cars. It's also a place we can go to get away from all that other BS. And see what events are coming up. Most of us have lived a long time and we know what's going on and our cars are the break from all the crap of the world for a minute or two. And if you are unhappy with the service we provide we will gladly refund your free.
Here is some info sent to me by
Ken Kay
if it looks like something you would like to do all the info is there.
I am passing this request on:
Hi Ken!
I hope this won't be too weird or stalkerish, but…I just found your contact info on your blog, and wanted to reach out. First of all, as a "woman of a certain age," I'm delighted to read your recommendations to your readers about not participating in rides/events where people aren't wearing masks and social distancing themselves; kudos to you! It's impossible to believe that anyone's still questioning whether people our age should be doing those things at this point in time. So…yay for you!
Secondly…this is possibly going to be an odd request, but hopefully you can point me in the right direction: A friend of mine and I are hoping to take part in the WA County Fair Parade on the evening of 8/4, and we are in search of a classic vehicle on which we could ride. She holds the title of Ms. Senior Utah, and I'm Ms. Senior Italy Universe (yes, really)…so of course we'd like to do what good queens normally do in a parade (wear something sparkly, put on the sash & crown, and smile and wave; ha-ha). We thought it would be fun to get in touch and see if any of your members might have some sort of classic convertible, and would be willing to drive it with us perched on the back? Having just been in the SG 4th of July parade, I can vouch for the fact that I felt totally safe and "distanced" from the 20,000 people who were out there (and whoever would be driving would certainly be safe inside their vehicle, of course).
Do you know if anyone in your club, or anyone else in town who's a car aficionado, might be interested in doing this? We would never want to mess up someone's gorgeous paint job with tape or glue or anything; we might make paper signs that we could wire to the driver- and passenger-side door handles or something…but that would be the extent of it. Mostly we'd just like to find someone who'd want to have fun with a couple of crazy older ladies for an hour or so. So if you can think of someone who qualifies, that would be awesome!
I'm attaching a few pics, so you'll  have an idea of who we are. Shelly Gish is an agent at Prado Real Estate downtown, and also owns/runs "Magic Stuff," a cool shop that sells all-natural lotions and potions. I'm a fitness instructor w/the City of SG, board chair of the Art Around the Corner nonprofit, a writer for SG Health & Wellness Magazine, race director/athlete at the Senior Games, etc, etc (and just finished my treatments for breast cancer a few weeks ago; yay! So I'm going for all of the gusto I can these days). 
Anyway…sorry to blather on. If you'd like to chat about this, feel free to drop me a note, shoot me a text, or give me a holler. I truly appreciate any help or guidance you can offer. Huge thanks, Ken! Hope to talk to you soon. Click here for photos → http://www.myatrium.com/queens-photos/
Warm regards,
Marianne Hamilton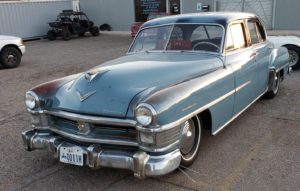 Get out there and support all you can have a great week.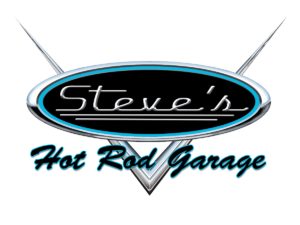 Thanks Steve