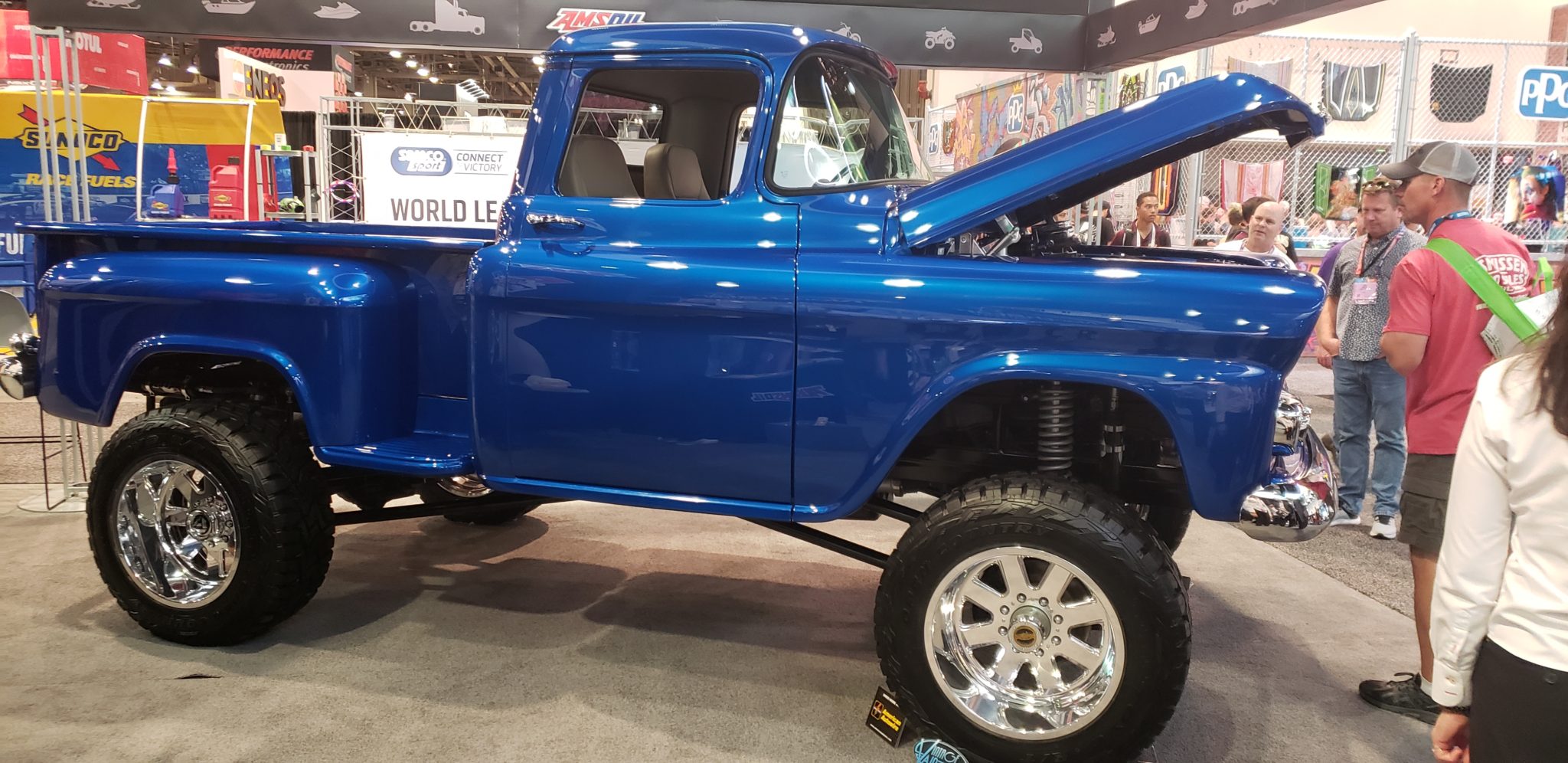 Not a lot of car stuff going on with Thanksgiving in the middle of the week. So enjoy the holiday and family if they are going to be around. Looks like we are in for some interesting weather. The truck above is another from SEMA in the Amsoil booth.
Also we are going to move the Wednesday H0t Rod Hang Out on December 25 to Tuesday December 24 and the one on January 1 to Tuesday December 31st. Then we will go back to normal.
Tuesday

 Recurring Monthly Event – 

Gears, Grub & Mud at 1880 Grill in Mesquite. 

 Organized by The Over the Hill Gang of Virgin Valley 8 AM Mesquite Time – EVERYONE invited.

(remember time difference from MST)
Wednesday

 

"Hot Rod Hangout" Cracker Barrel

 Each Wednesday Year-around Hours Arrive any time after 8:30 AM.
There is a lot of fun events planned we hope to see you there.
Get out there and support all you can have a great week.
Thanks Steve