OK we had so much back and forth on the Pork Bellys time I guess we put it on there again. So we are not doing Pork Bellys until next month. So I thought we better make a correction
Not much on the calendar for the weekend except on Monday Labor Day. So don't miss the Iron County Fair Car Show in Parowan. And enjoy your Labor day weekend
Wednesday

 

"Hot Rod Hangout" Cracker Barrel

 Each Wednesday Year-around Hours Arrive any time after 8:30 AM.
Monday
Iron County Fair Car Show
Monday Sept 2nd 9:00 am to 3:00   PARADE AT 10:OO AM FOOD / PARADE / PRIZES / DRAWINGS Early Registration Info:  
www.ironcountyfair.net
 435/477-8380   or     435/632-2617  Darren  
fair@ironcounty.net
desertsportmgmt@gmail.com
There is a lot of fun events planned we hope to see you there.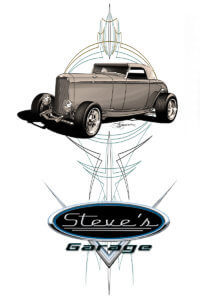 Get out there and support all you can have a great week.
Thanks Steve