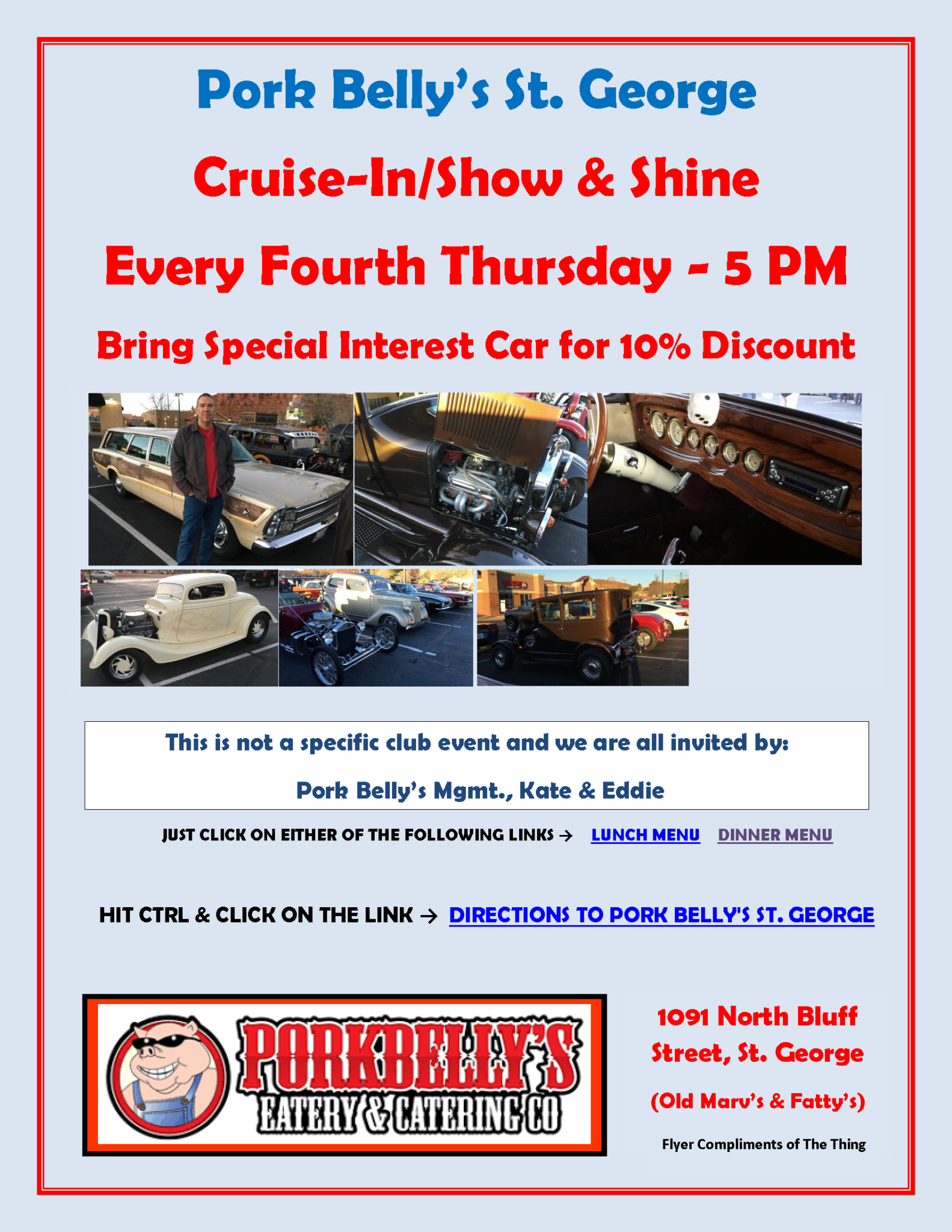 Sorry about the overload of info but I am trying to get caught up.
Steve
Tuesday 3/26

 Recurring Monthly Event – 

Gears, Grub & Mud at Peggy Sue's Diner

 Organized by The Over the Hill Gang of Virgin Valley 8 AM Mesquite Time – EVERYONE invited.
Wednesday 3/27

 

"Hot Rod Hangout" Cracker Barrel

 Each Wednesday Year-around Hours Arrive any time after 8:30 AM.
Thursday 3/28

 Pork Belly's Cruise-In/Chow Down/Show & Shine 5 PM

– 15% discount if you bring a special interest vehicle (That is you interpretation of whatever that is to you) – The old Marv's & Fatty's behind Egg & I on North Bluff at Sunset Corner – No club affiliation at all – this is an open invitation from the owners Kate & Eddie
Saturday 3/30

Dixie Elks Lodge show and Shine / Breakfast 9 am to 11 am.
There is a lot of fun events planned we hope to see you there.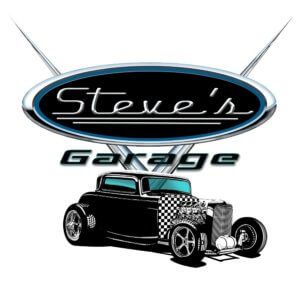 Get out there and support all you can have a great week.
Thanks Steve