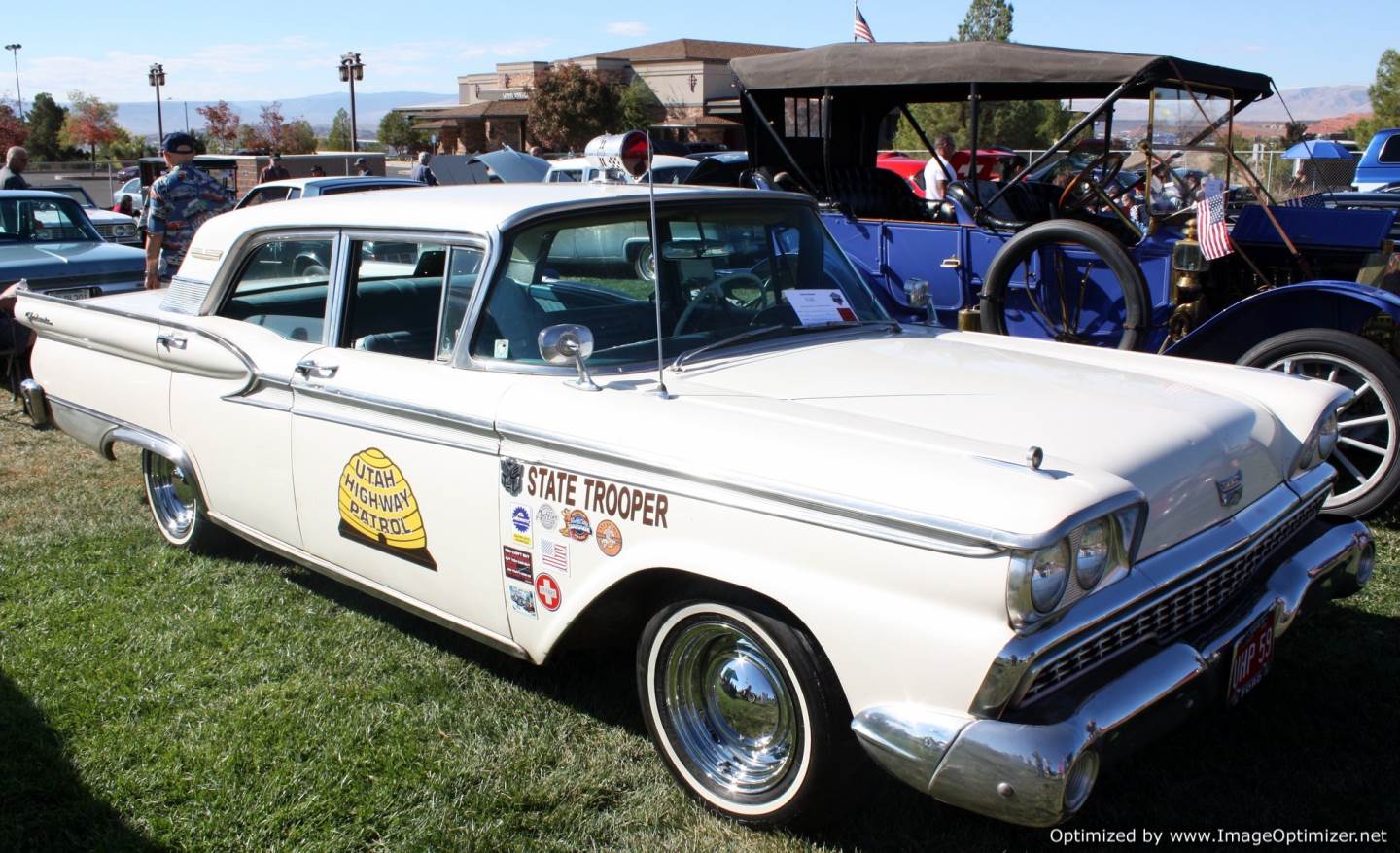 I was just doing some updating on the Upcoming Car Show List and I am always amazed at the large number of spring car shows and activities. All we have to do is make it through the next 45 days or so and the weather will get all straightened out for a while and life will once again be worth hanging in there. Get the cobwebs off, dust her down, and get some fresh gas in those bad boys and get out and enjoy all the fun.
With an average of about 50 showing up each Wednesday at Cracker Barrel it is a wonder why they don't get more. You never know who will or won't show up. No matter…..it is always a great group of people from all walks of life. This Wed. (Feb. 13th) the group, about 56,  was great with all kinds of cool cars there. Come and join in.
Here is a listing of the next week or so:
February 16th – Saturday – Iceberg Cruise-In/Show & Shine Organized by The Desert Rodders of Southern Utah 5 PM – 7 PM – 200 East St. George Blvd.
February 19th – Tuesday – Recurring Weekly Event – Gears, Grub & Mud at Peggy Sue's Diner Organized by the Over the Hill Gang of Virgin Valley 8 AM Mesquite Time – EVERYONE invited. Organized by The Over the Hill Gang
February 19th – Tuesday – Recurring Monthly Event – Cruise-In/Show & Shine 700 Pizza 974 West Sunset, St. George – Organized by The Desert Rodders of Southern Utah 5 PM – 7 PM
February 20th – Wednesday – Recurring Weekly Event – Hangout at Cracker Barrel St. George 8:30 AM – Every Wednesday – Very informal get together for all who love cars, trucks, or bikes All Clubs and Independents Welcome! Organized by Car Guys Care.
February 28st – Thursday –  Pork Belly's Cruise-In/Chow Down/Show & Shine 5 PM – 15% discount if you bring a special interest vehicle (That is you interpretation of whatever that is to you) – The old Marv's & Fatty's behind Egg & I on North Bluff at Sunset Corner – No club affiliation at all – this is an open invitation from the owners Kate & Eddie
There is a lot of fun events planned we hope to see you there.
Get out there and support all you can have a great week.
Thanks Steve